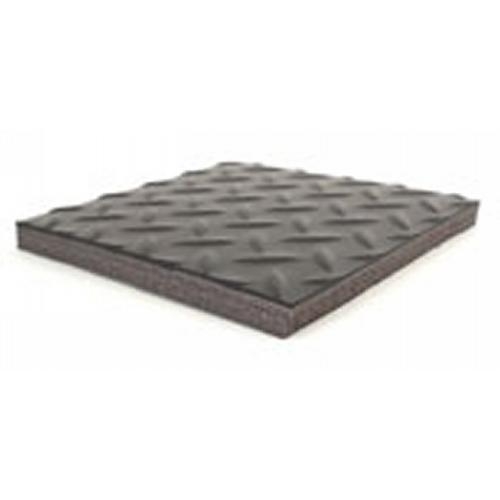 ESD DP Floor Mat w/Heavy Duty Foam
Manufacturer:

Botron

Model #

B40375HD

Pemro #

BOT-1879

$3,964.80

$

3,630.77

/each

Available to Order
9/16" Heavy Duty Conductive Diamond Plate Anti-Fatigue Mat with Ground, 3' x 75'
Overview:
Type DP diamond plate vinyl mats and runners are designed to reduce strain from standing on hard surfaces. These slip and soil resistant mats are 1/8" thick, available with or without 9/16″ or 1″ foam anti-fatigue backing. They exceed both EOS/ESD and Department of Defense requirements.
Notes:
Available in Black
Non-slip design
Reduces strain
Easy to clean
Long lasting
Non-skid backing
Diamond plate surface texture
Lead-free RoHS compliant
Grounding:
All pre-cut mats come with attached snap and one B9701 floor mat ground. B9701 when properly setup will provide a grounded area for use with heel and toe grounds. For grounding rolls please see hardware (each mat will need a snap and ground to be effective).
Material:
Durable 1/8″ thick vinyl construction with 9/16" thick custom foam backing
Dissipative top layer
Meets Standards:
ANSI EOS/ESD S4.1 RTG
Fed Std 101 Method 4046
Electricals:
Top layer <106
RTT (Resistance Top to Top) 105-106 Ohms
Resistance to Ground 105-<106 Ohms
Charge Decay Time 5000 volts to 50v <0.01 Seconds
Color:
Black