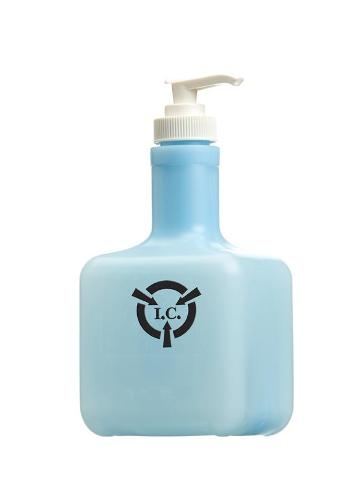 ESD Pre-Glove Cleanroom Lotion - 2 oz.
Manufacturer:

R&R Lotion

Model #

ICL-16-CR-ESD

Pemro #

RRL-1033

$

12.68

/each

Available to Order
IC Cleanroom Lotion 'Fragrance & Dye Free', E4 NSF Certified, 16oz. in ESD Bottle

I.C. Cleanroom Lotion is ESD Safe, "Fragrance and Dye Free," and Enriched with Aloe Vera & Vitamins A, D, & E. This lotion relieves chapping, skin flaking, and irritation caused by regular use of Alcohol Sanitizers, Latex and Nitrile gloves. Greaseless and contains no contaminants such as Lanolin, Mineral Oils, Glycerin, or Silicone. Helps to meet ESD-TR20.20-2000 and NSF E4 certified for the Food Processing Industries.